When buying or selling luxury home, clients are looking for an agent who can do more than just find their new property fast or sell their old property quickly. A luxury real estate agent must be able handle the unique challenges that come with the industry. Often working for celebrities, high powered businesspeople or foreign investors, being this type of real estate agent involves a comprehensive set of skills as well as a strong knowledge of the industry and how to meet their clients needs.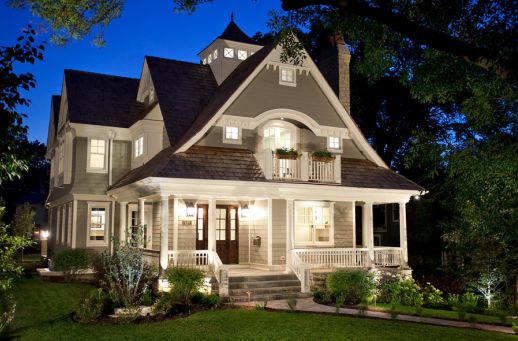 With home sales on the rise, being a luxury real estate agent can be very lucrative but in order to be successful there is a competitive edge that must be maintained. Many high profile clients need a higher level of personal attention than the average home seller. Whether it is a reality TV celebrity looking to purchase a new mansion in Beverly Hills, or an up and coming film darling looking for a private retreat, each client presents a unique situation that with high expectations and individual needs.
A great luxury real estate agent will tailor his or her services to match the client's individual needs. This involves detailed knowledge of what the client is wanting when buying or selling and also a strong sense of integrity. More than almost any other real estate field, luxury real estate involves quite a bit of word of mouth business, and one scorned client can damage a firm's reputation irreparably.
Because of the high stakes involved in negotiating luxury home sales and purchases, independent real estate brokerages firms may be better able to give the type of personal service that a corporate brokerage cannot. Many corporate brokerages have specific bottom lines that may get in the way of pleasing the client. A luxury real estate agent that works in an independent brokerage is completely answerable to the client, not to a specific bottom line, meaning that they will be less interesting in selling a client a house that the brokerage is listing, and more interested in finding the right fit for that client.
In a business that is about reputation, being able to go above and beyond for the client and anticipating their needs is a crucial part of being a luxury real estate agent. Many of the most successful agents also have backgrounds in architecture, art history, business or other areas of expertise that aid in the buying or selling of homes. Many clients may also look for agents that can speak multiple languages, or have a background in law, or the entertainment industry, so that they can feel comfortable in their business transactions. It also means keeping an ear to the ground, discovering properties for sale before they go on the market, building strong ties within the area, and knowing the right people to help the client. Whether that person is the top end interior decorator to help stage a house for sale or real estate lawyers, overseas brokerages for clients wanting a vacation property or a great caterer for an open house.
Being a successful luxury real estate agent is more than just selling high-end houses and hobnobbing with powerful people. It means setting a high standard of excellence and being answerable to the client.

Related posts: