Anyone who has sold a house can attest to the fact that the process can be overwhelmingly tedious and slow. Not everyone has the luxury to just sit on a property and wait for the right home buyer to arrive at their doorstep.
Everyone wants to sell their house in the quickest way possible. But there are times when your need may be urgent. The conventional way of selling houses through real estate agents are not always ideal for homeowners.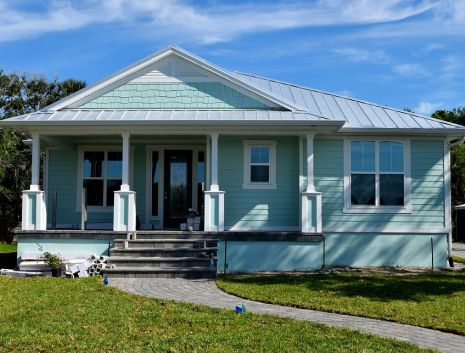 What if there was an easier way to sell houses?
Consider the following reasons to see why cash home buyers are your best bet.
Fast and Efficient
There is nothing to complain about when you get fast and efficient services, isn't it? With cash home buyers, you can sell your house quickly and efficiently.
People need to sell their houses fast for many reasons. Unexpected work opportunities, financial reasons, and changes in personal life are some reasons for people wanting to sell their houses fast. The elderly may want to downsize and make their lives more comfortable. People who may have inherited properties may not want to become landlords or spend money on its maintenance. Selling it can be a convenient option for them but the sale needs to be fast. Otherwise, they will end up spending money on maintaining a property they do not want.
Even when you don't have an urgent need to sell your house; you may still want fast property transactions.
As you contact a cash home buying company, a company representative will schedule an in-person visit. After the visit, they will make you an offer very quickly. You may accept the offer and complete the transaction. The process of selling your house cannot get any easier.
Hassle-Free         
You don't need to worry about listing your house with a real estate agent or spend any money on making your property more attractive for the buyers. You just need to call or contact cash home buyers and after that the whole process is simple and hassle-free.
Cash home buyers are known for quick property transactions. Being investors, they buy properties As-Is (in any condition) and do not care whether your house is beautiful or ugly. If you have a house, they can buy it. You don't need to delay the process for home repair or renovations when working with cash home buyers. You don't need to waste time in staging the house either.
If you contact cash home buyers with experience and genuine business practices; you don't have to worry about the sale.
Cash Payments
Cash home buyers are real estate investors. They always have access to funds to invest in buying properties. When you sell your house to them, you don't have to worry about the buyer backing out due to lack of funds.
Buyer Availability
Even when the real estate market is experiencing a slump, you can sell your house to real estate investment companies. You don't need to wait for the market to turn around towards to sell your house.
Home buyers have the means to purchase properties irrespective of the state of the market. So, whenever you need to sell the house urgently, it is possible with the help of cash home buyers.